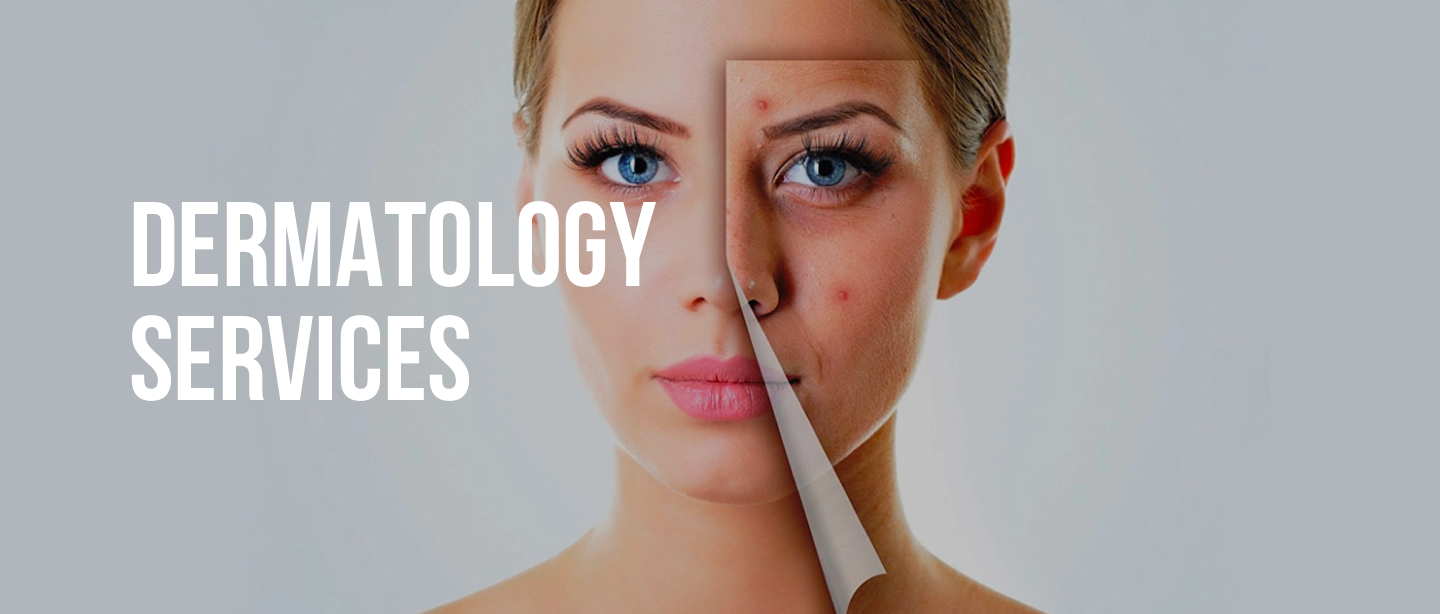 OVERVIEW
Let's face it: moles, skin tags, and warts are irritating and they can be confusing. Most people just don't know the difference between them.
The good news is that none of them cause a risk to your health. But they're annoying, and it makes your life more comfortable to get rid of them before they become a problem. So, if you want to know what you're dealing with before you schedule a spot removal, here's how to tell the difference between a mole, wart, and a skin tag.
SKIN TAGS
This little flap or growth of skin forms because of friction and occasionally weight gain. It's been rubbed by a collar, clothing, or sometimes it comes from skin rubbing against skin, particularly under the arm. It starts as a small bump or gland in the skin. The little ball of skin cells gets pulled up further and further until it's hanging by a thread. You end up with a ball of skin attached by a thin pedestal.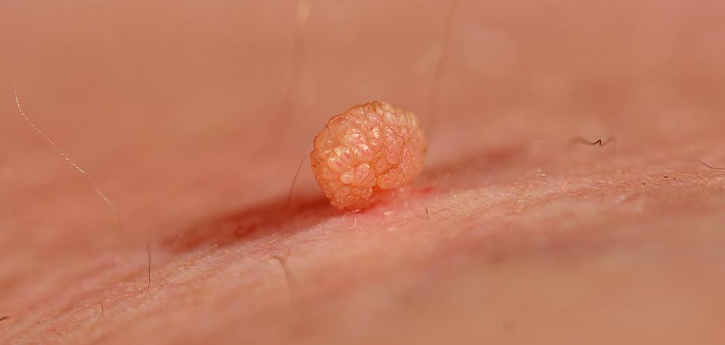 WHAT DO SKIN TAGS LOOK LIKE ?
Skin tags are small flaps of skin, ranging from the size of a small pen head to three centimeters. They form when a small bump or gland sticks up from the skin.
SHOULD YOU HAVE A SKIN TAG REMOVED?
The biggest problem with skin tags is the irritation they cause. They can snag, bleed, and hurt. Although they are not dangerous, when skin tags become painful, tender, or unsightly, many patients ask to get them removed.
SKIN TAGS  VS.  WARTS
Distinguishing a skin tag vs wart is rather simple. A colorless raised flap of skin that looks like a little balloon on a stick is a skin tag. A rough, broad-based patch of thick and uneven skin is likely a wart.
Neither of these spots has hair growing from them. Like skin tags, warts are typically colorless, unless the skin where it's formed has a color distinction. Warts are thick and deep, while skin tags remain at the surface.
Most importantly, a wart is caused by a virus and is contagious. It can spread to other people, or to other parts of your body. Skin tags are not contagious to you or anyone else.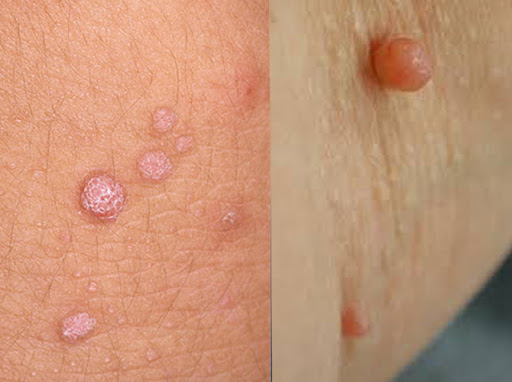 WARTS
Warts can affect any part of the body.  It is mainly seen on contact surfaces such as hands, feet, face, etc. 
WHAT CAUSES WARTS ?
Warts start from a virus. And like all viruses, they're contagious. So, when you see a wart pop up, that means you came into contact with someone else with a wart virus, whether through shaking hands or using the same hand towel, sharing clothes, etc.
SHOULD YOU HAVE A WART REMOVED ?
Although we recommend removing any of these spots, warts especially need to be removed quickly (before you pass the virus along to someone else). For the fastest wart treatment, get electro-cautery done for permanent relief. This kills the cells containing the virus so your skin can heal wart-free.